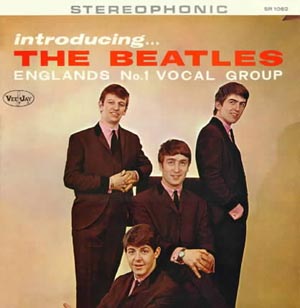 Una rara edizione dell'album di debutto
dei Beatles
negli Stati Uniti
è stato venduto all'asta lo scorso 12 luglio
sul sito eBay.com
per 9.581 £,
circa 15.000 dollari ( che tradotti in euro sono circa 12.000).
"Introducing ... The Beatles" avrebbe dovuto uscire negli Stati Uniti nell'estate del 1963, invece
a causa di un ritardo derivante da dispute legali,
uscì in America nei primi mesi del 1964, solo 10 giorni prima dell'uscita del loro secondo album "Meet The Beatles!", che divenne un grande successo.
L'album includeva i brani"Twist and Shout" e "Love Me Do",
il loro singolo di debutto.